Outer Hebrides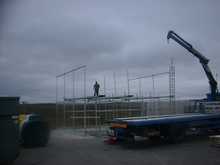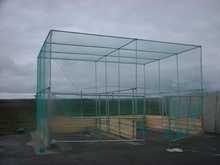 Help! Our bottles are blowing away!!!

This was the request we received from Stornoway Council, Isle of Lewis.
The problem they had was that all the plastic bottles that had to be recycled were blowing away!
If you have ever visited the Outer Hebrides you'll know just how windy it can be, even in summer.
We designed, supplied and erected a netted structure some 8.0 x 8.0mtrs to hold and contain the bottles.

Tube Clamps were used to provide a long lasting, maintenance free and flush finish to the structure, this was then completely covered with a custom made net.
Problem solved.