Fork Lift Delivery Service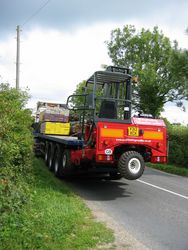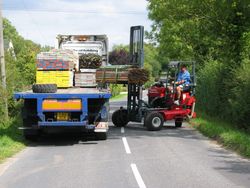 We try to deliver larger orders with our own HGV Truck, this comes complete with its own fork lift.
We arrive on site, un-couple the fork lift and unload the scaffolding from the truck.
Most deliveries can be done for £145.00 plus VAT, depending on location.
The fork lift can easily drive up narrow lanes, through fields and unload the equipment where you need it.