Shell Oil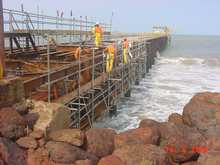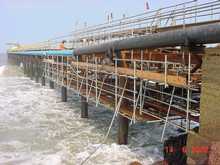 Shell Oil - We need scaffolding urgently!!!

We were asked by Shell Oil to supply scaffolding and ancillary equipment for Gabon, North Africa.
We loaded scaffold tubes, fittings, boards along with various other items into containers for shipment to Africa.
The equipment was needed to repair an oil jetty, speed was most important and some items were loaded and sent with just 24 hours notice!