Site Insurance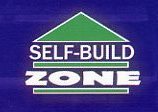 People often ask:

"Are we covered if we erect our own scaffolding?"

"What if a roofer falls from scaffolding we have erected, are we covered?"

The answer is simple, if your insurance cover includes use of own plant/scaffolding and or liability then yes you are covered.

We are not in the insurance field and do not offer any advice on which companies to use, however we know of one company who include cover for own scaffolding, you can follow the link below and ask for info.

Please note that we have no connection with Self-Build Zone Insurance, this link is here to help you, if you know of any other other companies who offer a scaffold/plant insurance please drop us a line and we will include their details.