Hire or Buy?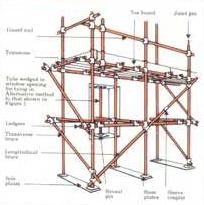 Deciding if you should hire in scaffolding or purchase outright is a question we get asked frequently. There is no easy answer, it depends on many factors, here are a few pointers:
Hire in your Scaffold if:
Your project is less than 12 weeks
The building work is at high level ( over 6.0m )
Your build is an awkward shape or curved
You are not happy with erecting your own scaffold
Buy your Scaffold if:
You require the scaffold for at least 12 weeks
Average height of scaffold is 6.0m or less
Your build is simple with straight line elevations
You are happy to have a go at erecting your own scaffold
These points can help you to decide which is best for your project, however if your build will take longer than 12 weeks, but is complicated, at high level, in exposed locations etc, you may decide to buy your scaffolding and employ a scaffolder just to erect it in stages to suit your pace of build.
With our Buy Back scheme the average breakeven point on whether to buy or hire is around 12 weeks, you initially have to pay full purchase price but then get 50% back once you have completed your build, full details on our Buy Back page.