Absolute Power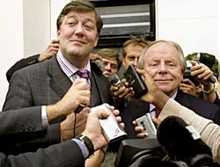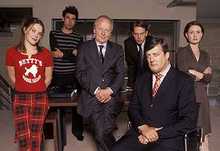 We were asked to help design and supply the state of art desks used on the set of Absolute Power, starring Stephen Fry and John Bird.
The desks and workstations were constructed using Tube Clamps and standard scaffold tube, this was then finished with a veneered top.
The Channel Five programme Fifth Gear had the original TV studio set constructed entirely using Tube Clamps.