Linda Barker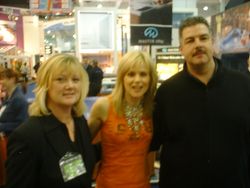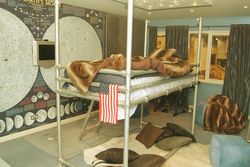 We were contacted by Linda Barker and asked to help design and supply a bed for a boys bedroom to be featured in the main showhouse at the Ideal Home Show, Earls Court.
The bed is constructed from standard scaffold tube and Tube Clamps, the design includes a ladder for access, set in a hi-tech bedroom, complete with plasma screen tv, computer etc and magnetic wall paint, the bed is centre stage.
Should you like to purchase a bed the same as Linda's then the cost is around £ 450 plus VAT, not bad for a designer bed from the Ideal Home Show.